DHD Update: New Content!
by K-Rock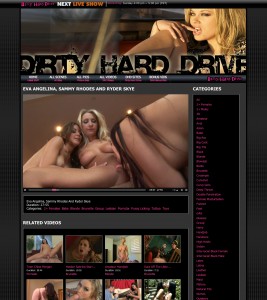 Check it out! We just got a whole slew of new content, all in glorious HD! Here's a little screen cap of our new updates page – click on the picture to see it bigger.
Of course, you can't see all these wonderful sluts get down unless you have a membership to Dirty Hard Drive. Join today and you can watch all of our videos and see all of our pictures from all of our sites. Seriously, you'll be stroking so much you'll almost start a fire in front of your computer.