The Dirty Collection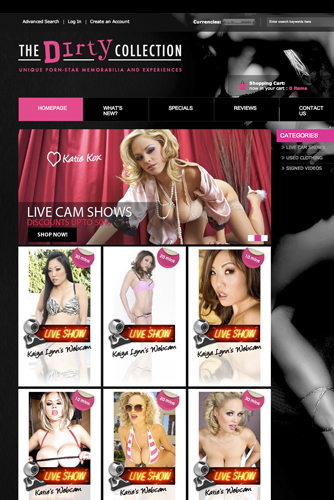 We are very excited to (unofficially) announce our latest site TheDirtyCollection.com where you can buy unique porn star memorabilia and web cam time with a few of our favorite porn-stars.
This is the soft launch beta version of the site so you guys are the first to hear about it. On the site you'll find items of used clothing from Katie Kox (@KatieKox), signed photos etc. and webcam time that you can purchase in blocks of time form Katie and one of our favorites Kaiya Lynn (@kaiyalynn)
We will be adding more merchandise and more porn-stars to The Dirty Collection before the official launch next year but we were just too excited about it to keep it from you till then.
Enjoy,
Rick Barcode